I decided to try Sinful Colors Dream On. This polish looks neon purple in the bottle. It also goes on that way. The polish dries quickly. You can actually see this polish drying because as it dries, the polish turns darker and matte. This was a nice surprise. I used two coats of Dream On over L.A. Colors base coat-top coat.
Bottle Shot from my little photographer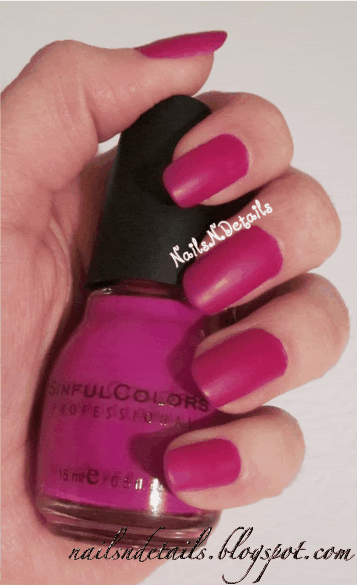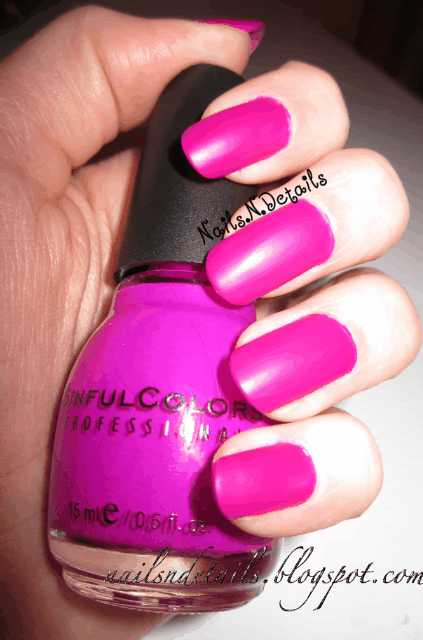 More of the neon look
I then decided to stamp on Hello Kitty from a plate I got free from the
Born Pretty Store
. I used Wet N Wild's French White Crème for the stamping.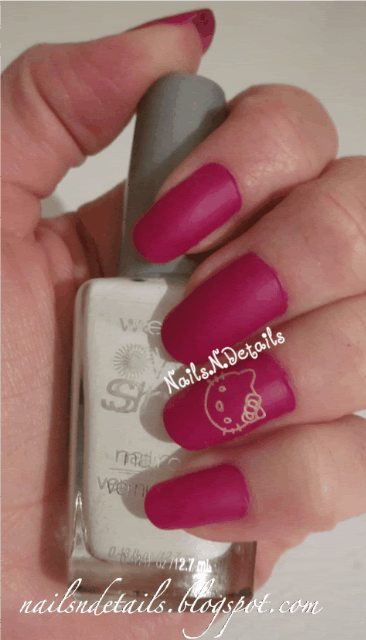 I did not add a top coat because I really love the finish Dream On has on its own. I was not planning on buying this polish, but I am very happy that I did. I am also very pleased with the Born Pretty Store stamping plate.