Kelly from DevilishPolish has come up with Inspire Me Monday where you create a manicure based on something that inspires you. You then post your manicure, along with a picture of your inspiration, on Mondays. My inspiration today is the Red Angry Bird.
I bought a cute Angry Birds stamping plate on Ebay. This plate has images of six birds, one pig, and one slingshot. It is marked KD4. I was so excited to try this plate out! The first bird I tried was the Red Bird, of course.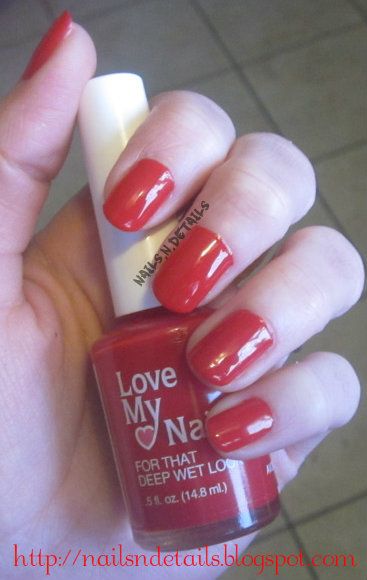 I started off with
Sinful Colors Basecoat. I then applied two coats of
Love My Nails Seductive Red. Seductive Red is a true red color that I thought would be perfect for the Red Angry Bird.
When my nails dried, I stamped on the Red Angry Bird using image plate KD4 and Wet N Wild's Black Crème nail polish. I finished off with N.Y.C.'s Grand Central Station.
This manicure was fun to wear. I am happy I bought this plate. I really enjoy playing Angry Birds, so of course I was excited to be able to stamp some Angry Birds fun onto my nails! Be sure to check out
DevilishPolish
where you can see some great manicures and join in on the Inspire Me Monday fun.