DJ Spinner is part of Pure Ice's Vinyl Remix collection of nail polish. It is a green polish. This set, like the others in this collection, includes a Platinum Magic Base Coat, a Vinyl Remix polish, a nail file shaped like a vinyl record, and a free song download.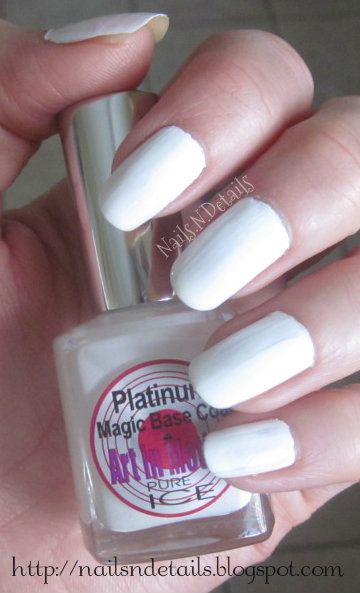 I painted my nails with L.A. Colors base coat-top coat. I then painted on one coat of Platinum Magic Base Coat.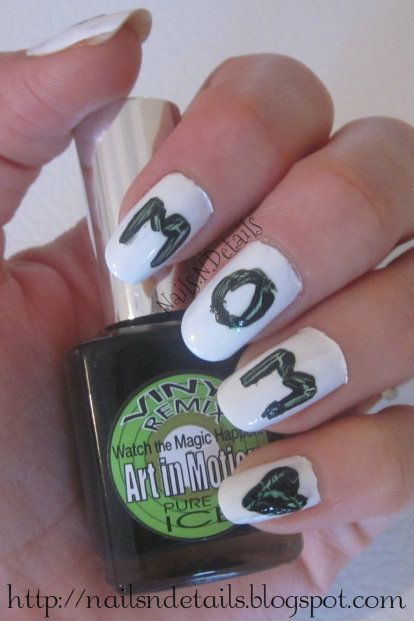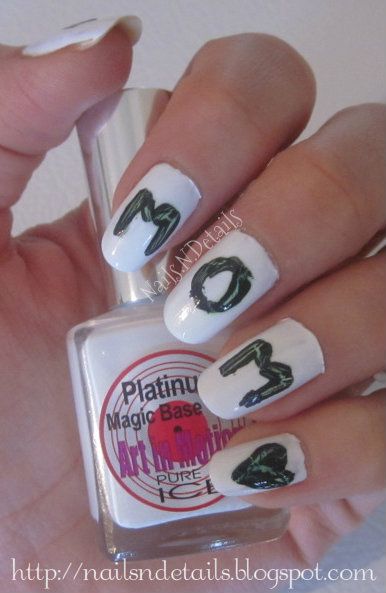 When the Platinum Magic Base Coat dried, I used DJ Spinner to create heart shapes on my pinky and thumb. I also used DJ Spinner to paint on the word "MOM" on my middle fingers.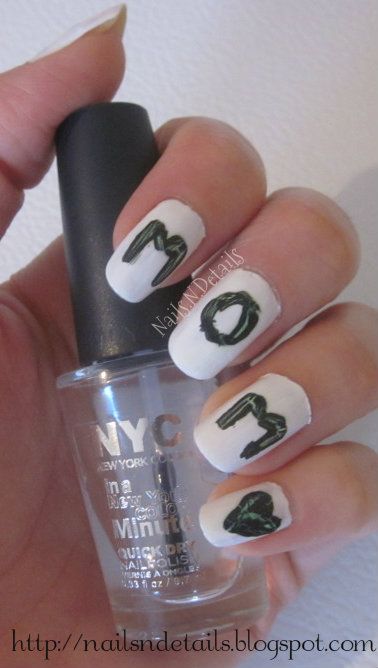 I topped it all off with a coat of N.Y.C.'s Grand Central Station.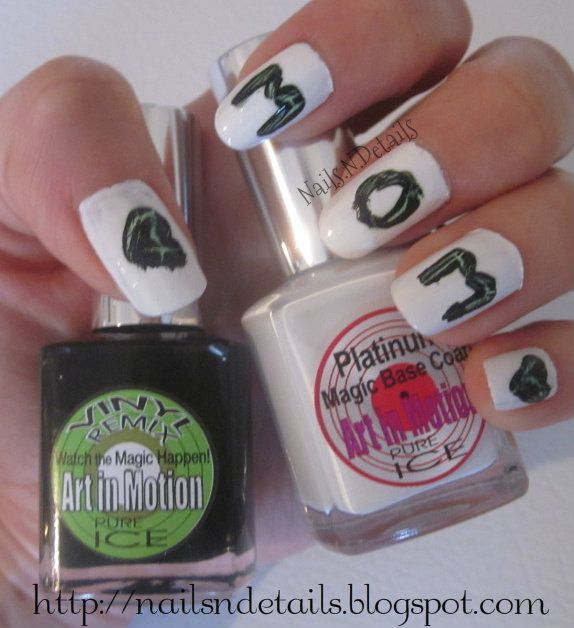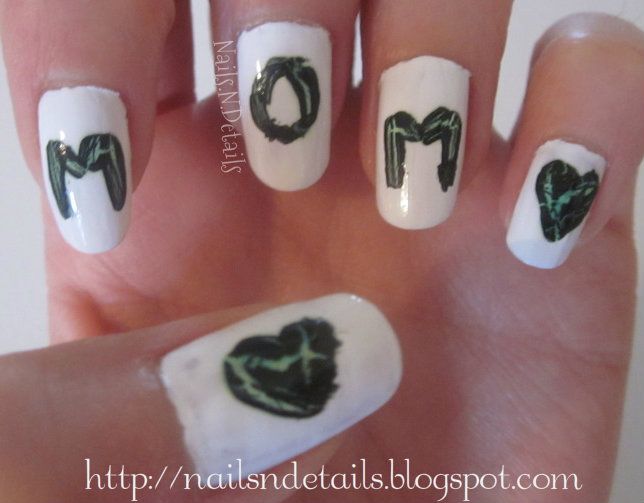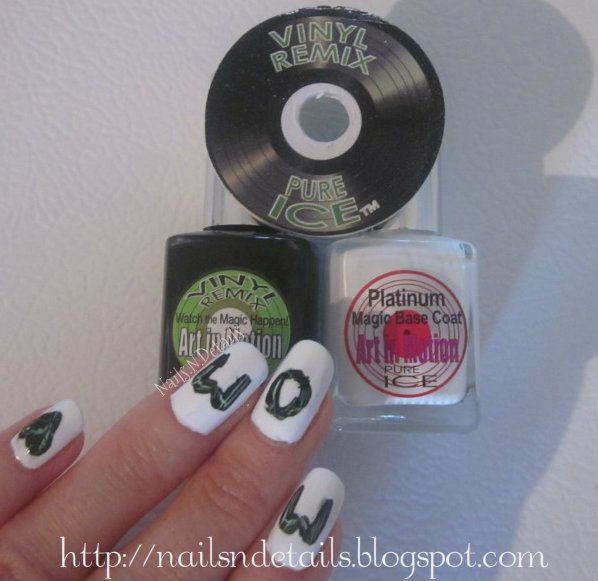 I love how these nails turned out and the simplicity of creating the look. DJ Spinner is a nice shade of green that goes well with the black. I am very happy with these polishes.
(Products sent for review)