Emcee Me is another polish in the Pure Ice Vinyl Remix collection. Emcee Me is a yellow polish. This set includes the Platinum Magic Base Coat, Vinyl Remix polish Emcee Me, a vinyl record shaped nail file, and a free song download.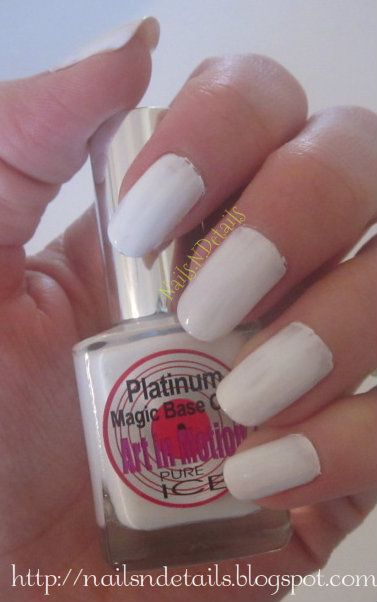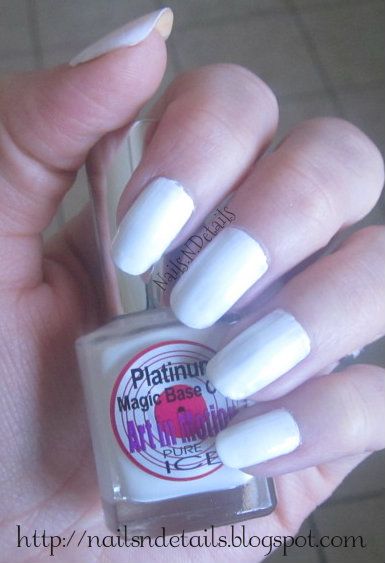 I started out with L.A. Colors base coat-top coat. I then applied one coat of the white Platinum Magic Base Coat.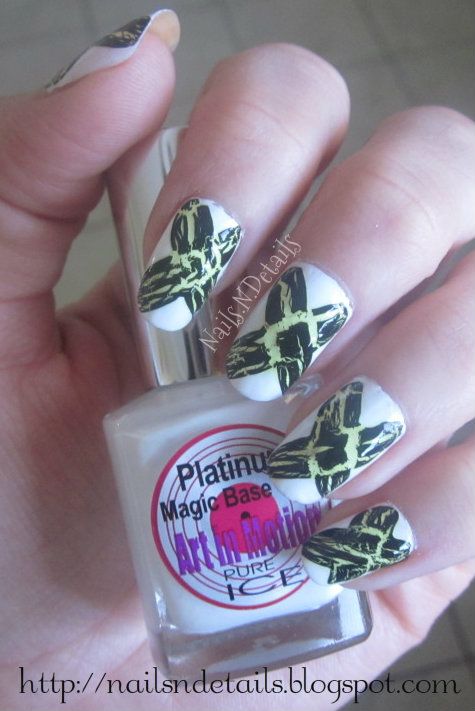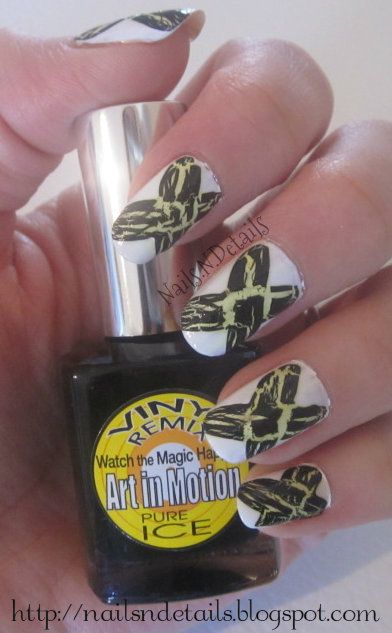 When this was dry, I painted an "X" on all of my nails using Emcee Me. Emcee Me went on black and as it dried, the polish turned yellow with black crackle on top.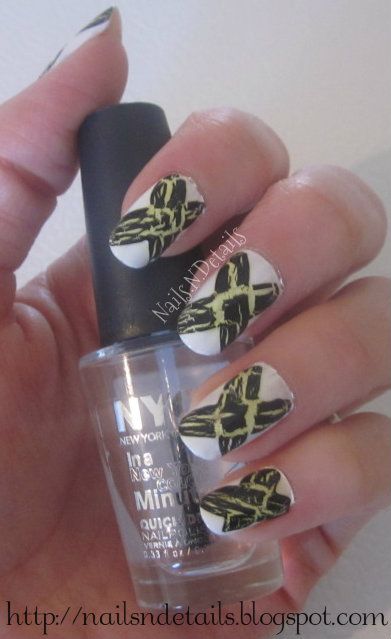 I finished off with a top coat of N.Y.C.'s Grand Central Station.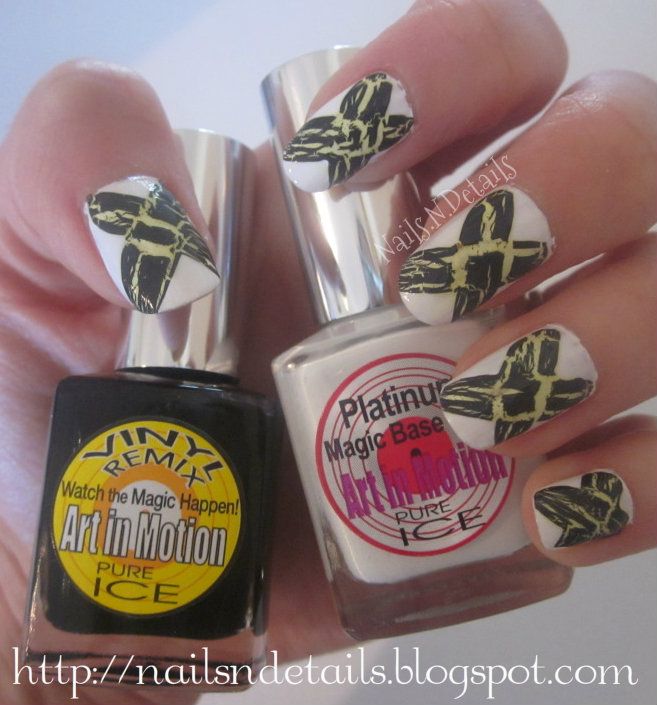 Pure Ice Vinyl Remix Emcee Me is very easy to work with. You can effortlessly get a dramatic look on your nails. Changing your brush strokes changes the look you get on your nails. This, paired with the color changing black polish, makes painting your nails with Pure Ice Vinyl Remix a lot of fun!
(Products sent for review)