Overall I am very happy the Pure Ice Vinyl Remix collection. There are nice colors to choose from. It is fun to come up with different looks using these polishes. They are great to wear alone or together.
Shown is Pure Ice Vinyl Remix in Vintage Remix, DJ Spinner, Emcee Me, and Rave over Sinful Colors Basecoat and no top coat.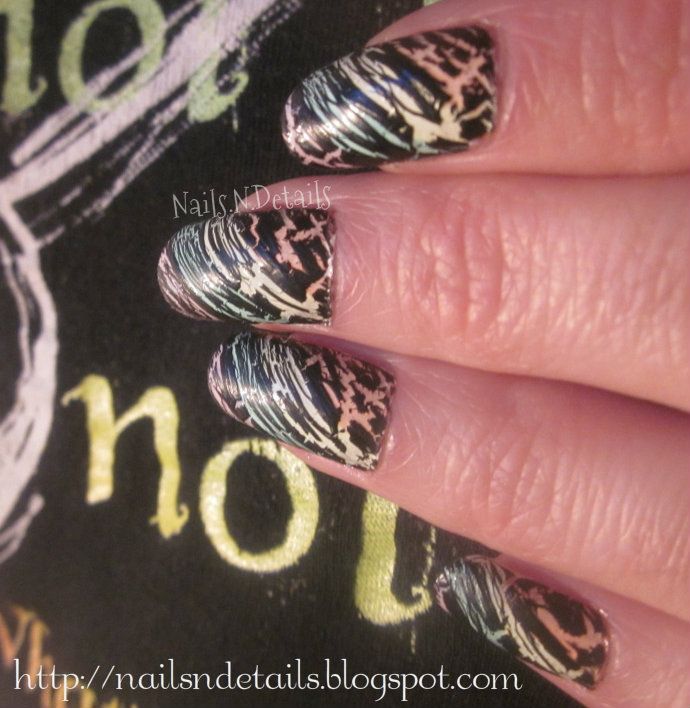 What I like most about these polishes is that you save the step of adding various colors underneath your crackle polish, because these polishes crack and change colors as they dry. It is very amusing to watch for the first time. These polishes are easy to work with and will get your nails noticed. 
These polishes add a new twist to crackle polish. They make using crackle polish quick and easy. Keep a look out for the Pure Ice Vinyl Remix collection at Wal-Mart. They are available starting now in May.
(Products sent for review)