Pure Ice Strapless is one of my favorite blue nail polishes. This is a deep blue polish packed with sparkles. It is just gorgeous. It is funny the color is called strapless because after I painted my nails with it for the first time I kept thinking it would make a beautiful evening gown. It was not until later that I saw the name. I painted my nails with three coats of Strapless.
I then decided I would try out my new Salon Express Nail Art Stamping Kit. I picked the moon and stars design on plate SE21. I stamped the design using Pure Ice Silver Mercedes.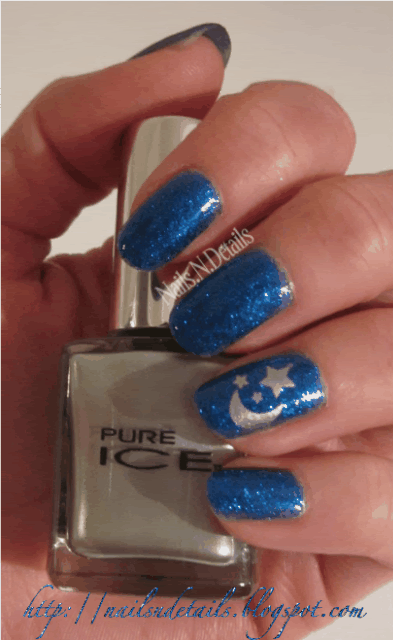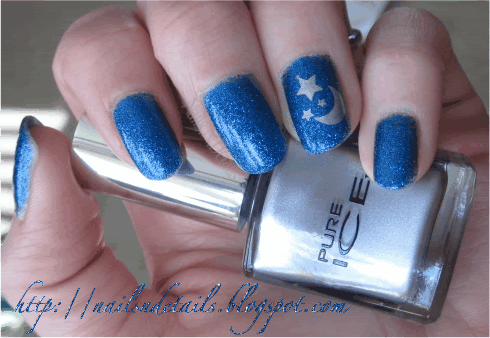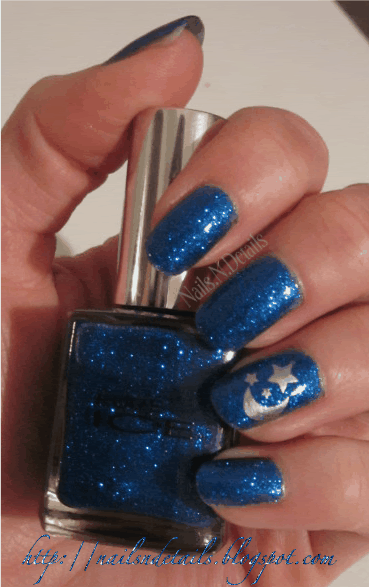 When this was dry I added a top coat of N.Y.C.'s Grand Central Station.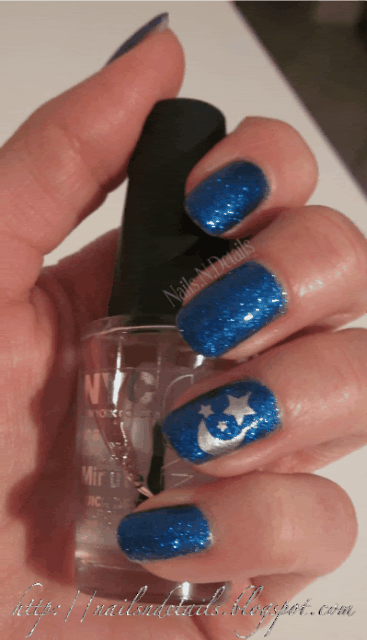 I absolutely love the way this came out! I think the blue and silver complement each other very well. I am also very pleased with the Salon Express Nail Art Stamping Kit! You pay about $10 for 5 image plates, a double sided nail stamper, a scraper (I like to use an old credit/gift card), and an image plate holder.