Pure Ice Vinyl Remix Vintage Remix is another polish included in Pure Ice's Vinyl Remix collection. Vintage Remix is a purple polish. Along with Vintage Remix, you get the Platinum Magic Base Coat, a vinyl record shaped nail file, and a free song download.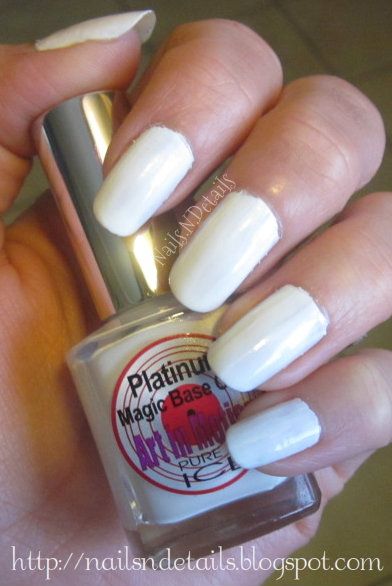 I started with L.A. Colors base coat-top coat. I then applied one coat of the Platinum Magic Base Coat.
After the Platinum Magic Base Coat was dry, I used Vintage Remix to create several "V" shapes down each of my nails.
When this was dry, I added a clear coat of N.Y.C.'s Grand Central Station.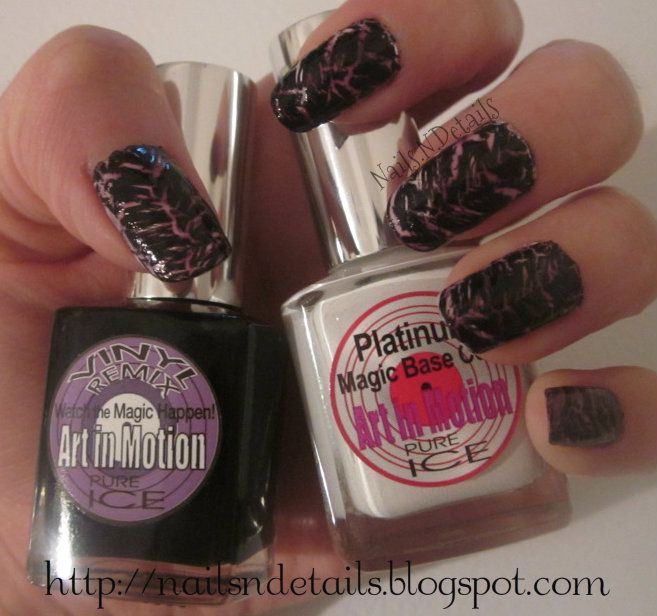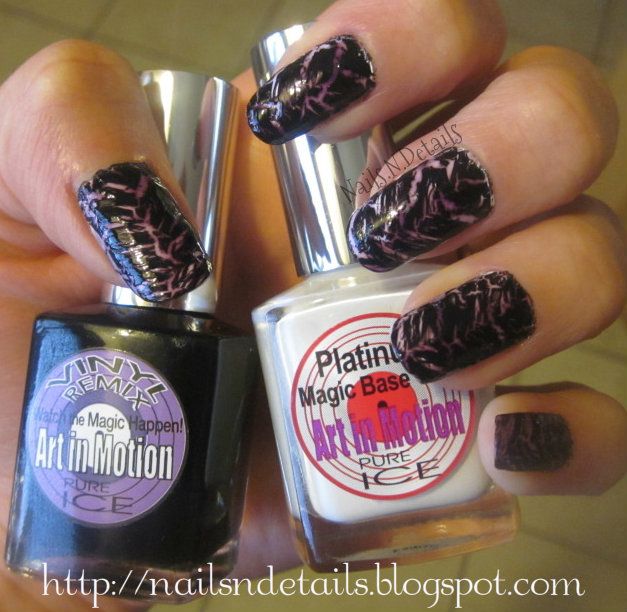 I really love purple and black together. I also like the effect created by brushing the "V" shapes onto my nails. Since I did several "V" shapes, I got thinner cracks. Fewer "V" shapes probably would have had larger cracks. I like the versatility of the Vinyl Remix nail polishes. I have gotten many compliments on my nails with these polishes.
(Products sent for review)