Today I have a beautiful nail polish from Avon. This beauty is called Gunmetal. It is a dark gray polish with a metallic shimmer in it. This nail polish went on smoothly and only took two coats to get completely opaque.
I used L.A. Colors base coat-top coat as a base so my nails wont stain when I take this polish off. I also added N.Y.C. In a New York Color Minute polish in Grand Central Station as a top coat to help prolong the wear of my polish, as well as to add some shine. Grand Central Station is a thick clear polish that helped my nails dry quicker and left them smooth to the touch when dry.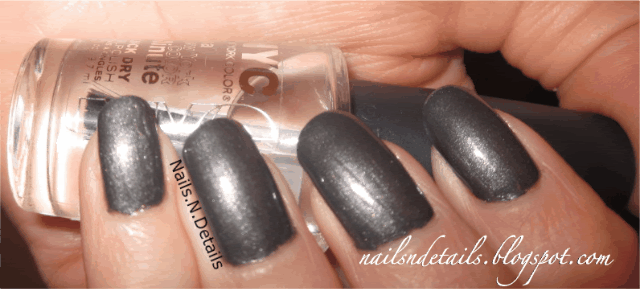 I really love this look. It is tough yet feminine. This is a great color that will be nice to wear now in the fall and winter months.