Of all the products included in the Influenster Beauty Bloggers VoxBox, I was most excited to try out the Goody Simple Styles Spin Pin. You get two pins and some ideas for hair styles using the pins. I received the light hair pins.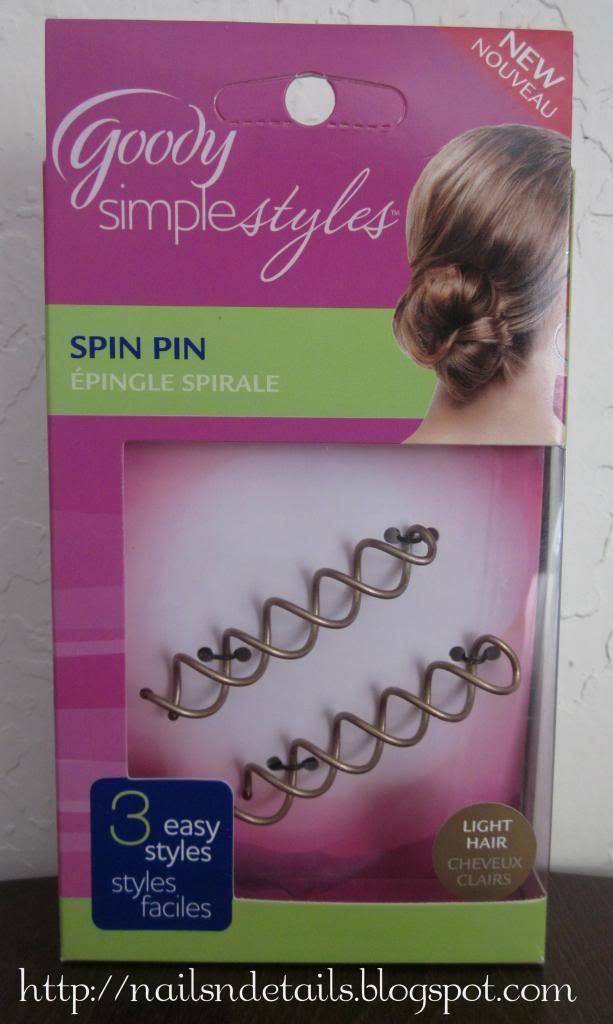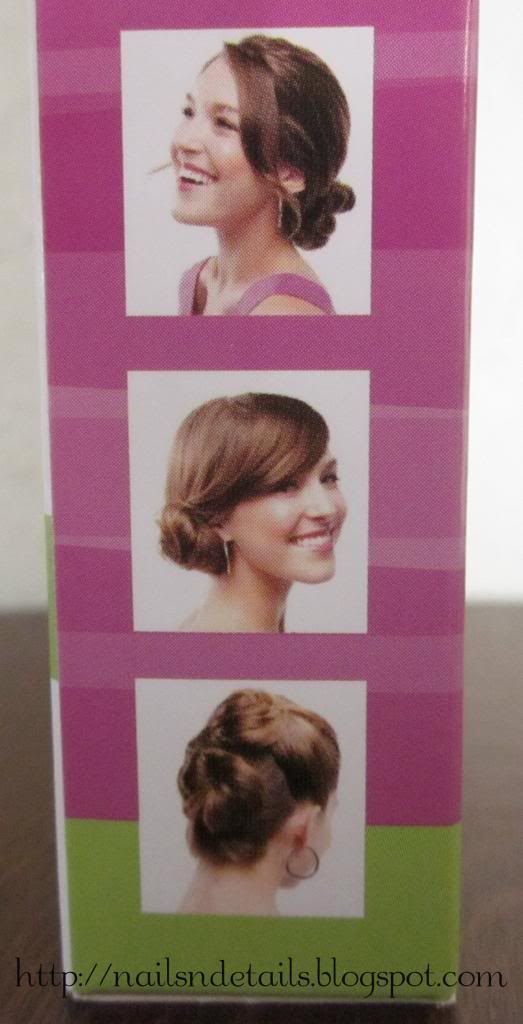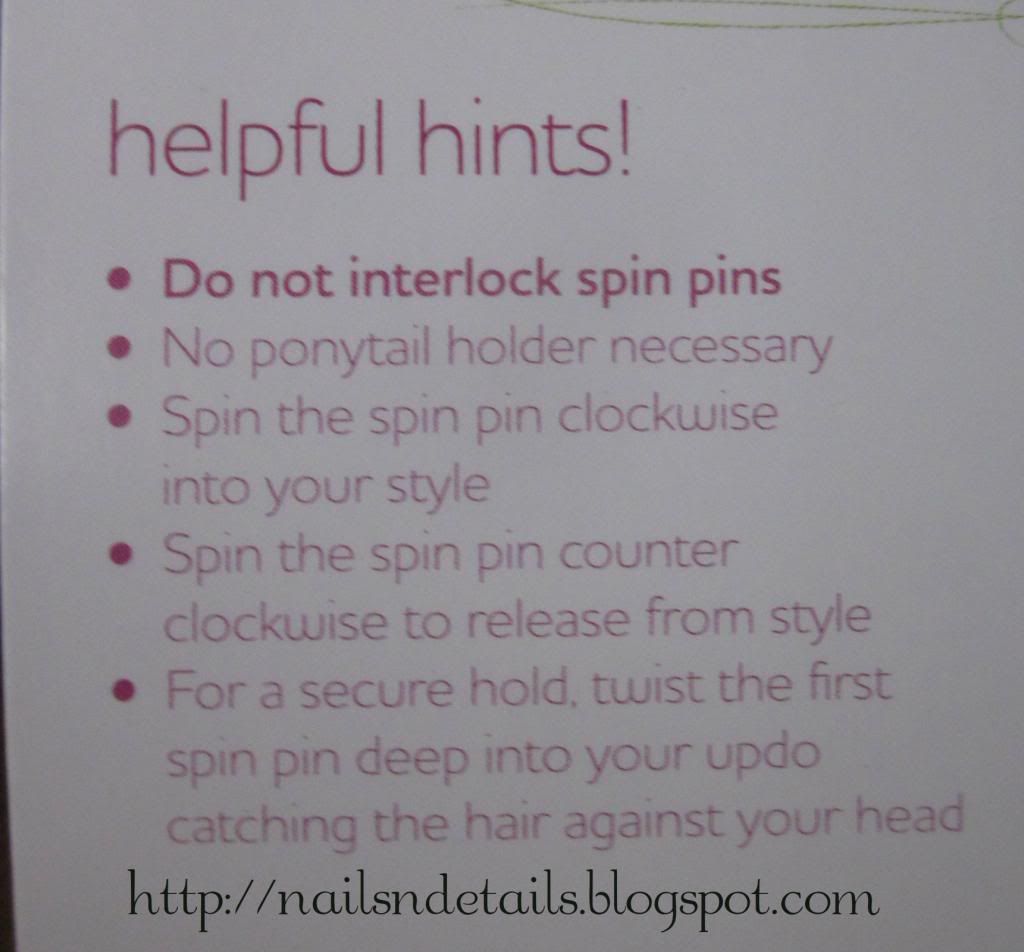 I decided to do something similar to the double spin bun except only putting the top section of hair into a bun and leaving the bottom section down.
The helpful hints included in the packaging were definitely helpful.
I found the most helpful hints were to not interlock the pins, turn the pins clockwise into your bun and counter clockwise out of your bun, and twist the pins deep into the bun catching your hair up against your head for a more secure hold.
I have thick hair so this last hint was especially useful for me.
These pins went in easily and held secure for a long time.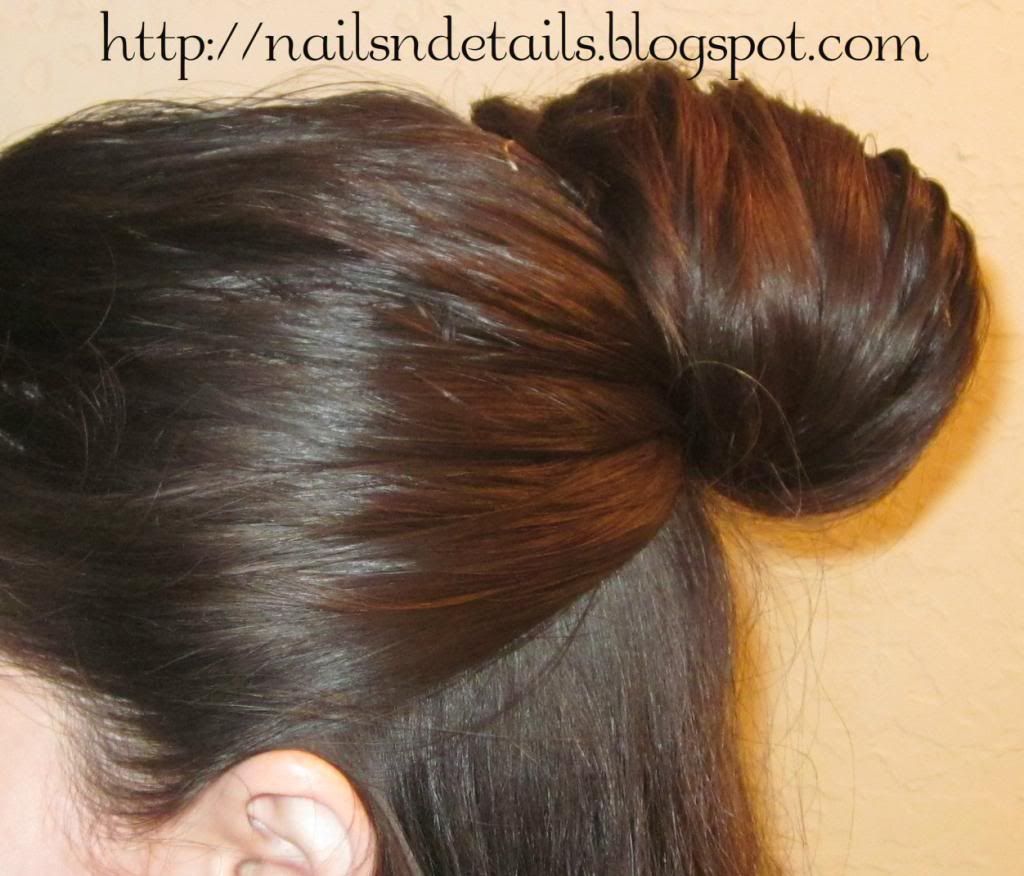 I am very happy with these pins!
They are easy to use, go in quick, and hold great.
Goody Simple Styles Spin Pin is sold for $7.29 and come in either light or dark hair colors.
They can be found at WalMart, Target, CVS, Walgreen's, Kroger, and Duane Reade.
Be sure to check out Goody's website
here
.
(Goody Simple Styles Spin Pin was included in the Beauty Bloggers VoxBox sent complimentary by Influenster for review)