Today's manicure is one I did a while back. I used one coat of Milani's Purple Gleam. Purple Gleam is a very sparkly dark purple polish. Like the bottle says, this is a one coat glitter polish.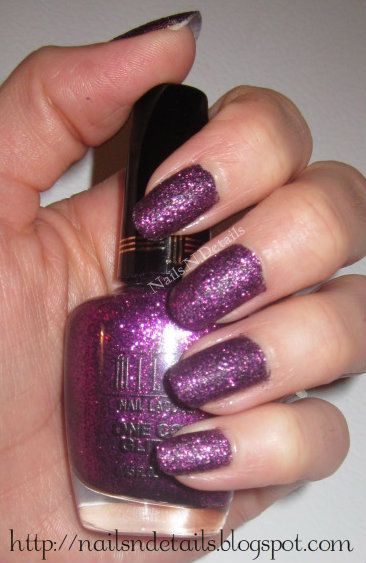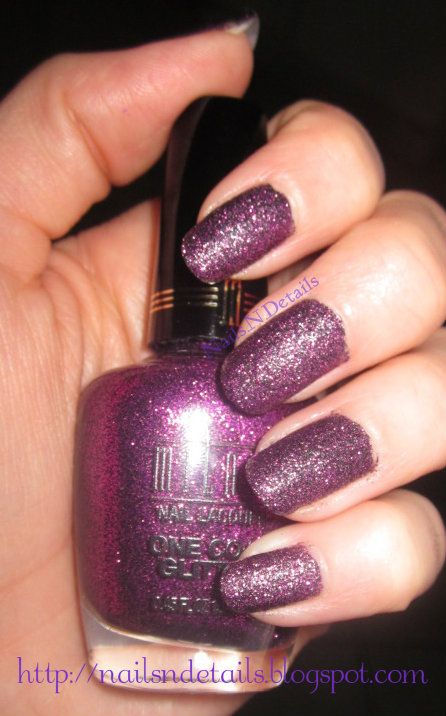 I stamped the flower design using Bundle Monster plate BM-224 and Pure Ice's Silver Mercedes.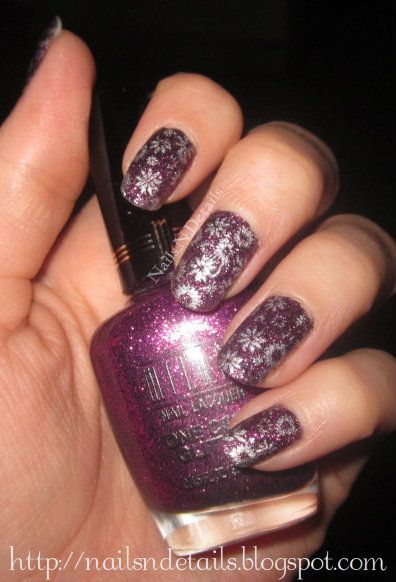 I topped it off with N.Y.C.'s Grand Central Station.
I was expecting this look to be somewhat similar to my
Prom Night nails
.
The blue polish base I used for my Prom Night nails, Pure Ice Strapless, had a smooth finish to it.
Purple Gleam was a bit gritty.
I should have added a top coat before stamping.
This would have helped the image transfer better onto my nails.
I still like the way these nails came out.
I like the purple paired with the silver.